Types of Misleading Supermarket Offers – and How to Spot Them
Supermarkets now offer us more choice than ever before, with fruit and veg available all year round, exotic spices and cuisines available in every store, and offer after offer tempting us to try new things. But having lots of supermarkets means that competition is high and each one tries to draw in customers with bargain deals, making it hard to work out how to get the best price on your shop.
This is made even more confusing when some supermarkets use slightly cheeky tactics to mislead customers about whether an offer is really saving them money or not. Sometimes, it can feel like you need a degree in maths to work out whether 1kg of rice is cheaper or more expensive by weight than the 700g bag and a misleading offer only makes this harder.
To help you identify whether a promotion really translates into a saving or not, we've rounded up the main types of misleading offer out there and how they can catch you out.
Was/Now Offers
One of the main offers we all look for when we're wandering around the supermarket is cut-price products. It could be that you only ever try something new when it's cheaper than usual, or maybe you just keep your eye out for your favourites costing less than usual, but these are the offers we all love.
However, sometimes these offers can be misleading, making it seem like something is cheaper than usual when it is actually the same price, or even more expensive. Supermarkets sometimes raise the price of a product for a short period of time before it is put on offer, so the 'was' price makes it seem as though the 'now' price is a significant saving. To spot these offers, look out for price increases on your favourite products, they often indicate that a promotion will follow.
Multi-buy Offers
Multi-buy offers are the ones that let us stock up on all our favourite products for that little bit less, from 3 for the price of 2 packs of vegetables to 2 for £2 bottles of hand wash. Whether it's heading for the back of the cupboard or you're batching it up to freeze, you want to make sure you're getting the best possible price on bulk-buy offers.
This is another area where you could get caught out, as prices are often raised for a short period before the offer. For example, something that is usually sold for £1 full price may have its price raised to £1.50 in the run up to a 2 for £2 offer, making it look like a saving has been made. With this kind of offer, the price is then returned to the original price of £1 following the promotion.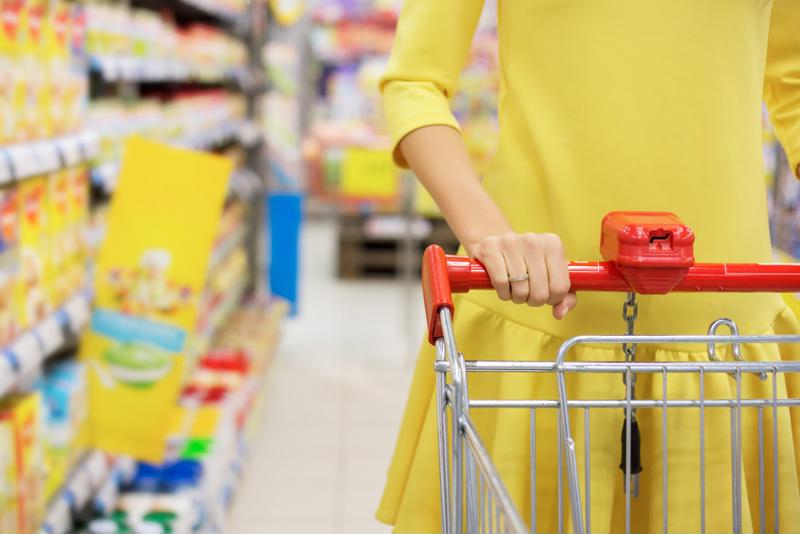 Multipacks and Larger Packs
When browsing the supermarket aisles, many of us will assume that a multipack offers a saving, in comparison to buying items individually. We also often assume that a larger pack will be cheaper per gram than a smaller pack would be, leading us to bulk buy items we use frequently. However, it's important to make sure that a multipack or larger pack is definitely the cheaper option before you decide to buy twice as much as you need. With fruits and vegetables, buying individual items by weight sometimes offers a bigger saving than buying a large multipack that only ends up going off in the fridge.
You can spot these misleading deals by looking at the price per weight on the shelf label. Each item will have one of these below the large price on the shelf label, giving you a much more accurate assessment of which item is the cheapest per gram or millilitre.
Seasonal Offers
Whether it's Easter eggs or chocolate Santas, there are some items that experience a rush during certain seasons and a lull the rest of the year. Supermarkets often use your horror at seeing Christmas tinsel in August as a way to get the legal requirement for advertising products at full price out of the way, before seasonal reductions begin.
Items like Easter eggs are often put on sale at full price long before Easter, then prices are reduced throughout Lent to make it look like shoppers are saving money. To get real savings on seasonal products, try stocking up for next year just after the festive period, when seasonal items are often sold off with massive savings.
If you want to stock up the cupboards when all your favourite items are on offer, but you're worried you won't use them before they pass their use-by date, why not try a vacuum sealing system? FoodSaver's state-of-the-art vacuum sealing systems can keep dry, refrigerated, and frozen goods fresh for up to 5x longer. Visit the FoodSaver homepage to browse the full collection.