Keep Food Fresh Longer (Freezer Only)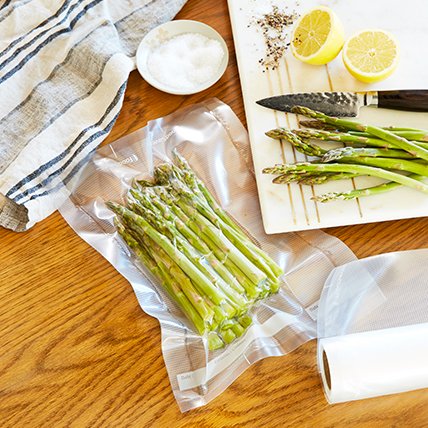 Safe for freezer and fridge, plus sous vide cooking.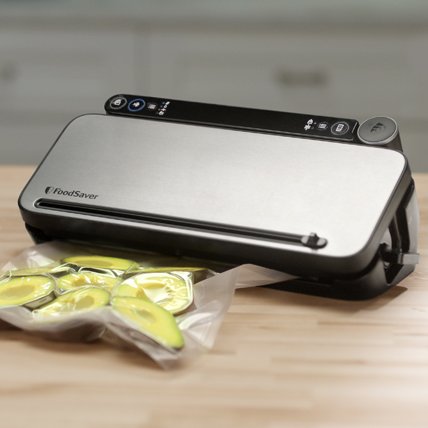 Puncture-and tear-resistant bags protect against air reaching food.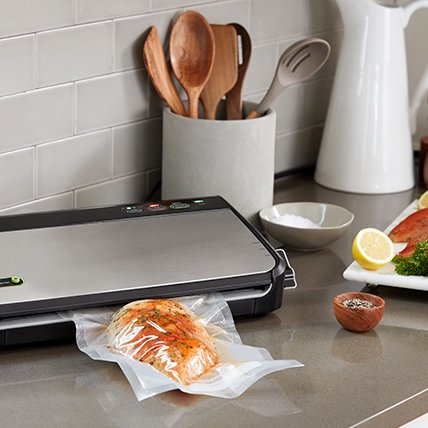 Bags work with any FoodSaver food preservation system.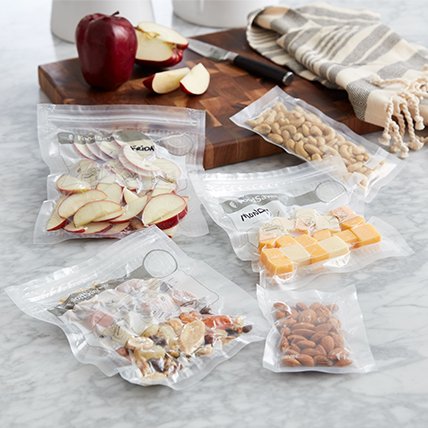 BPA-free bags are safe for storing food.
Premade Bags Are Convenient
Convenient pre-cut vacuum seal bags allow for complete air removal.
Rolls Let You Customize Bag Length
Create custom-sized bags to package and protect food and non-food items.
FoodSaver Bags Perform Better
Multi-layer construction blocks moisture and oxygen and makes the bags strong enough to simmer.
Preserve, protect, and prevent freezer burn with FoodSaver accessories, bags, and rolls. Prepare meals for the week ahead or pack up leftovers with FoodSaver vacuum storage bags, heat seal rolls, and food storage containers. Use your FoodSaver vacuum sealer to store food and non-food items in food vacuum sealer bags and vacuum sealer rolls. FoodSaver Vacuum seal rolls are made from the same flexible material as our storage vacuum sealer bags, so you can create custom airtight bags with all countertop vacuum sealing systems. FoodSaver vacuum sealer bags are designed with channels that allow for complete air removal, and multi-layer construction keeps moisture and oxygen out and make the bags strong enough to be simmer.
*Compared to ordinary storage methods.