Pumpkin Spice Latte Muffins
With all the flavours of a pumpkin spice latte, these muffins stuffed with cream cheese make a great breakfast.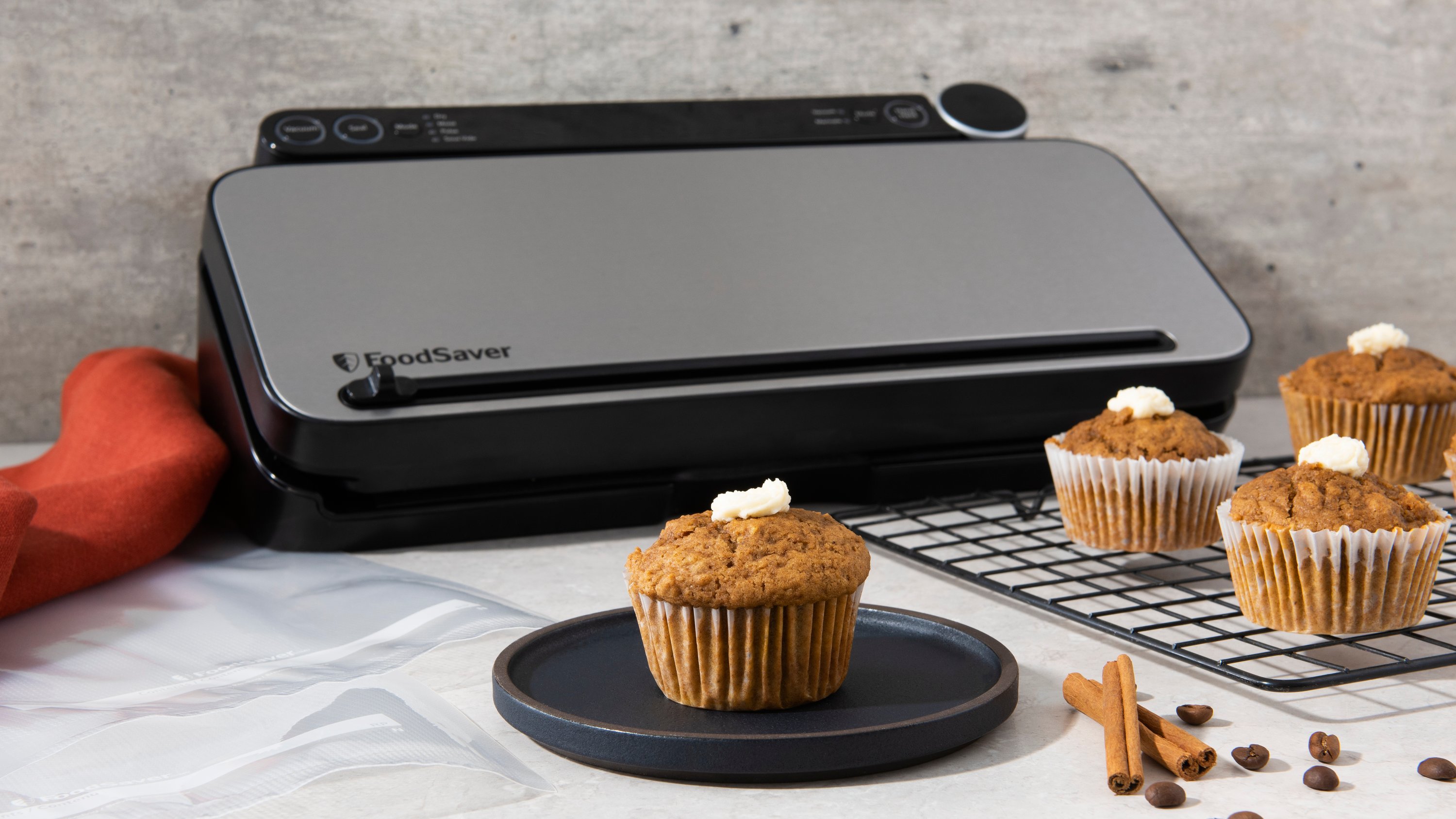 Ingredients:
Muffins:
2 cups all-purpose flour

2/3 cup granulated sugar

4 tsp pumpkin pie spice

4 tsp instant espresso powder

1 1/2 tsp baking powder

1/2 tsp baking soda

1/2 tsp salt

1/3 cup pumpkin purée

2 eggs

1/2 cup 2% milk

1 tsp vanilla extract

1/2 cup unsalted butter, melted
Cream Cheese Icing:
1/2 pkg (4 oz) cream cheese

2 tbsp butter, softened

1/2 cup icing sugar, sifted

1 tsp vanilla extract
Instructions:
Muffins: Preheat oven to 400°F. Line 12 muffin cups with paper liners; set aside.

Whisk together flour, sugar, pumpkin pie spice, espresso powder, baking powder, baking soda and salt. In a separate bowl, whisk together pumpkin purée, eggs, milk and vanilla until blended; stir in melted butter.

Stir pumpkin purée mixture into flour mixture just until moistened (do not over stir).

Spoon batter evenly into prepared muffin cups. Bake for 15 to 20 minutes or until the tester inserted into the centre comes out clean. Let cool completely on the rack.

Cream Cheese Icing: Using an electric mixer, beat cream cheese until light and fluffy; beat in the butter until blended. Beat in icing sugar and vanilla until smooth.

Spoon icing into a piping bag fitted with a medium round tip. Gently push the tip of the piping bag into the centre of the cupcake. Squeeze about 1 tbsp frosting into the centre of each cupcake for filling, being careful not to split the cupcake.

Vacuum seal muffins, individually or in batches, using the FoodSaver® VS3000 set to PulseVac™ feature according to appliance guidelines, manually starting and stopping for slow air removed to prevent muffins from crushing. Refrigerate for up to 24 hours or freeze.
Tip: Substitute vegetable oil for melted butter, if preferred.
Nutrition Facts
Per 1 muffin
Calories 260
Total Fat 12g
Saturated Fat 7g
Cholesterol 65mg
Sodium 240mg
Carbohydrate 34g
Dietary Fiber 1g
Total Sugars 17g
Protein 4g
Vitamin D 0.5mcg
Calcium 65mg
Iron 1.4mg
Potassium 90mg
Breakfast
Pasta/Rice/Grains
Meal Prep